She Stands Between Church and State Tote Bag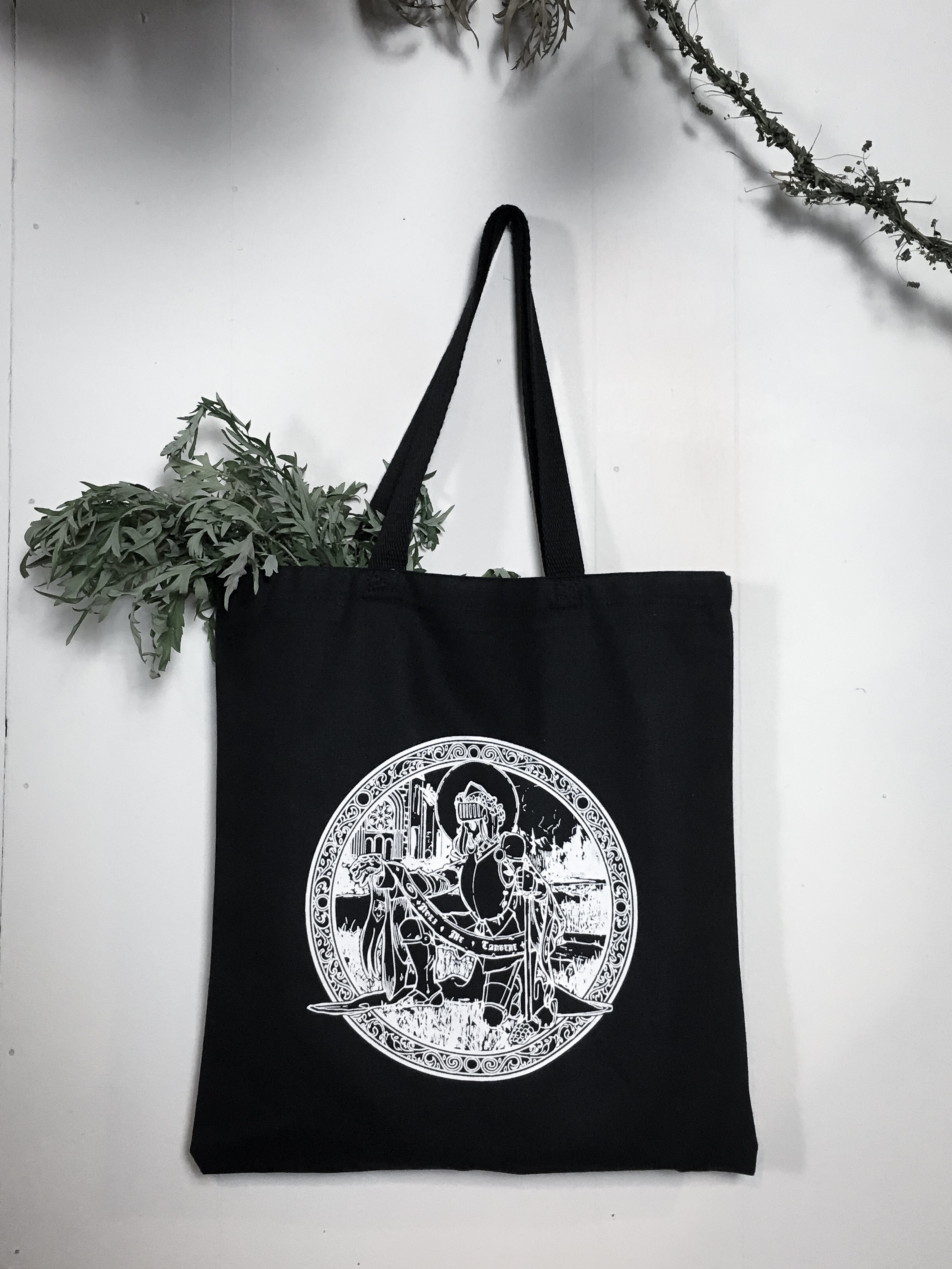 She Stands Between Church and State Tote Bag
She Stands between Church and State. A fallen warrior guards the ground, none shall cross the divide. She bears the banner "Noli Me Tangere" Do Not Touch Me. This is her motto, and that of all who follow in her footsteps.
The Noli Me Tangere Tote bag is made in heavy cotton canvas and measures 14" inches wide by 16" deep.
10% of sales from the entire Noli Me Tangere Collection will be donated to the National Network for Abortion Funds. They work with local pro choice groups to distribute money to where it is most needed in the United States.