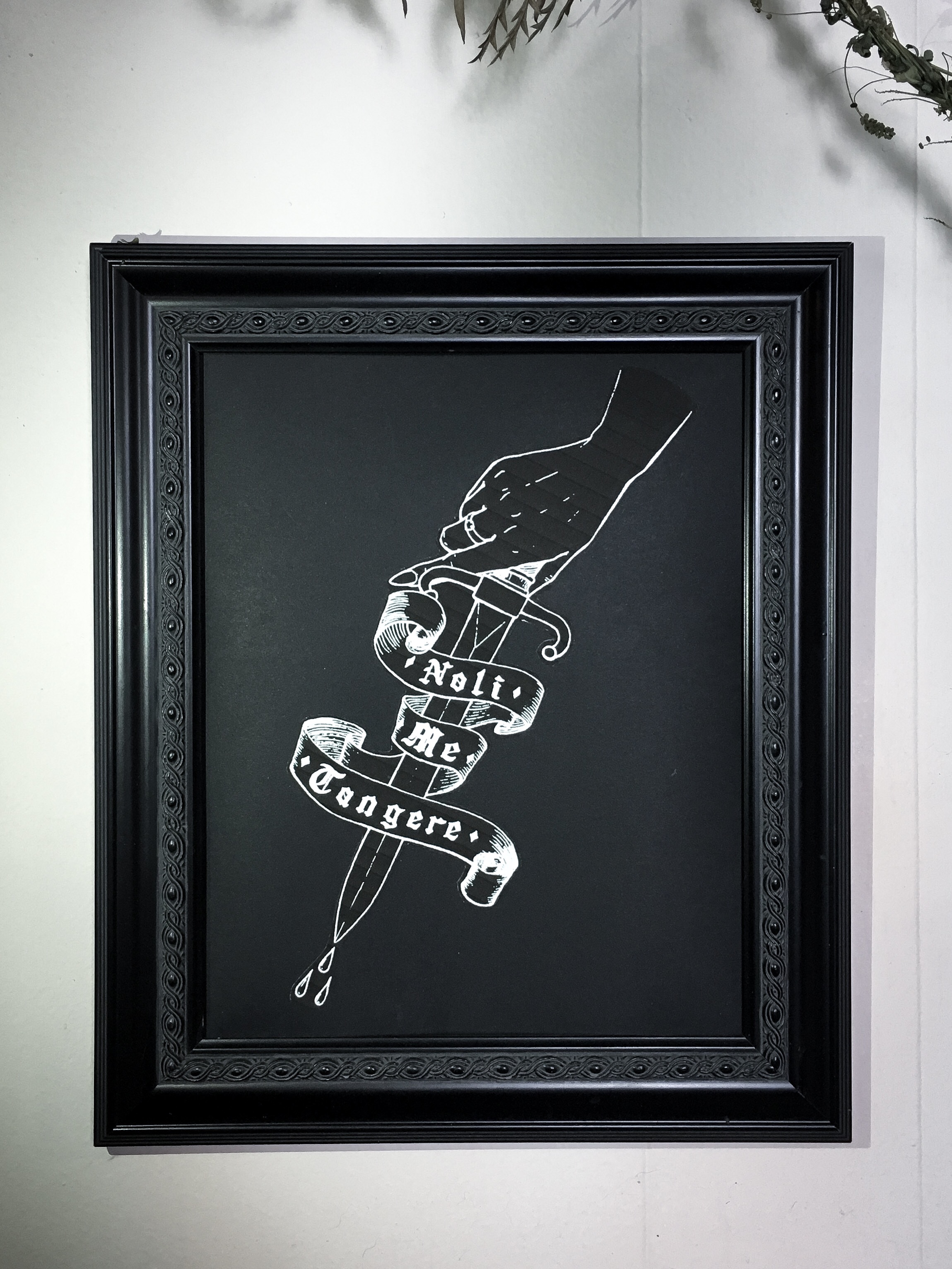 Noli Me Tangere Patch
Featuring a Banderole bearing the motto " Noli Me Tangere" Do Not touch me. The hand strikes back at those who offend and blood is drawn.
Hand printed on heavyweight cotton canvas the Noli Me Tangere back patch can be sewn to your favorite jacket to wear into battle. Measures 10"x13".
10% of sales are donated o the national Network for Abortion Funds.
Each patch is hand prined to Order. Please allow a week to process.